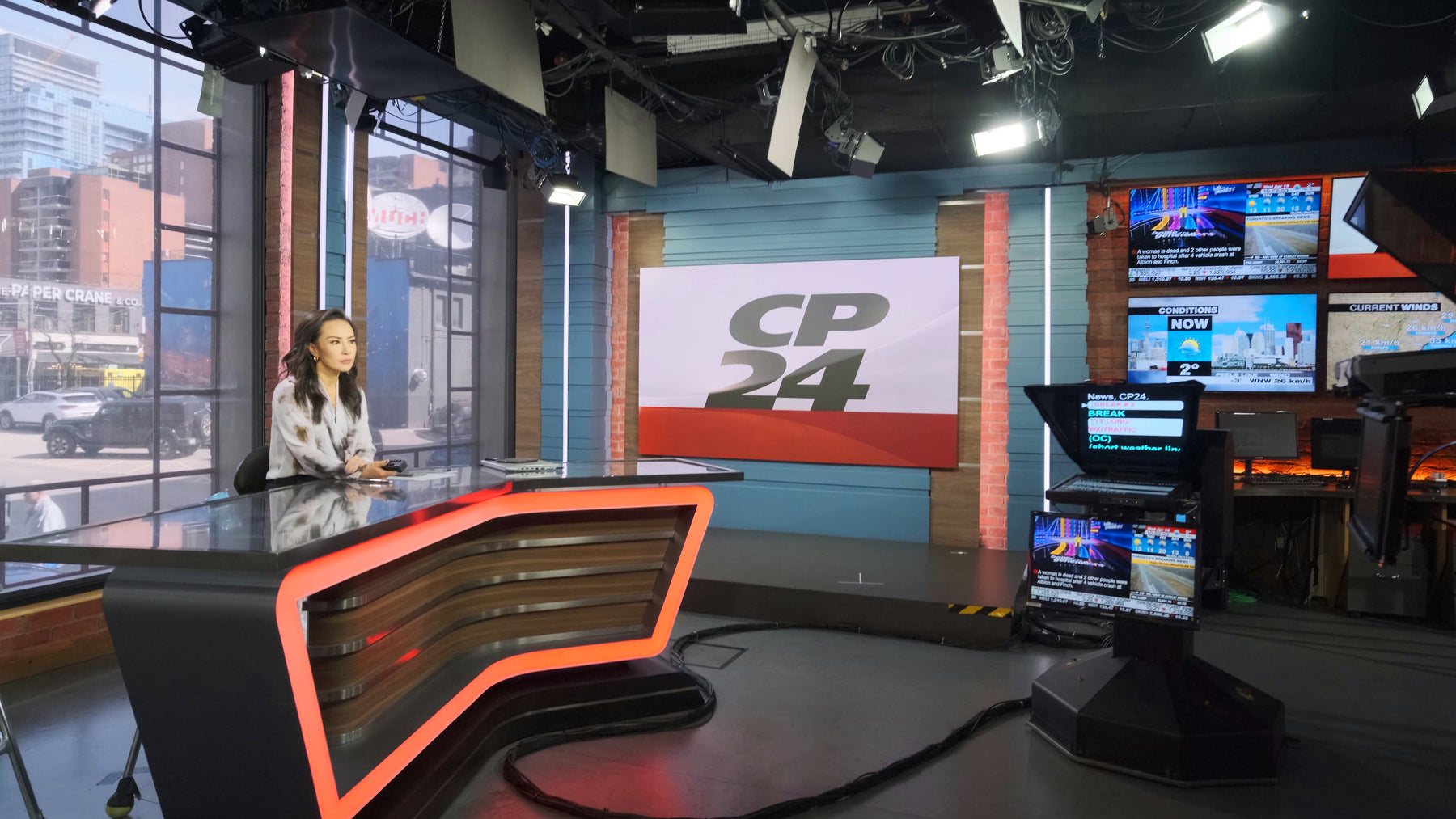 CP24 @ Bell Media
Lighting Up Toronto's News
As the premiere news media outlet for the GTA, CP24 is a true symbol of Toronto culture. Moss LED is proud to have been a contributor on the iconic set, integrating our FlexLED products to illuminate a Canadian institution.
Using our FlexLED 96 RGB+W strips, aluminum channels, driven off our LUXDRIVE 8 DMX Dimmers, we were able to create lighting that puts emphasis on verticality, while accentuating the warmth of brick surfaces to tie it into the rest of the set design. Our aluminum channels in black allows for true red illumination while disappearing into the install when not operating. 
The famous CP24 desk is lit using our FlexLED 210 fitted inside plexiglass lightboxes, controlled using the Cinque-LED DMX Dimmer.
For more information on the products used in this project:
• FlexLED 96 RGB+White All-In-One 24V
• FlexLED 210 RGB+WW+CW 24V
• Aluminum Channel
• 5-Pin Extension Cable
• Cinque-LED DMX Dimmer
• LUXDRIVE 8 DMX LED Dimmer


Credit & thanks to: CP24, Bell Media and Dave Fairfield
Production Designers:
Mood Design and Fabrication
artform*