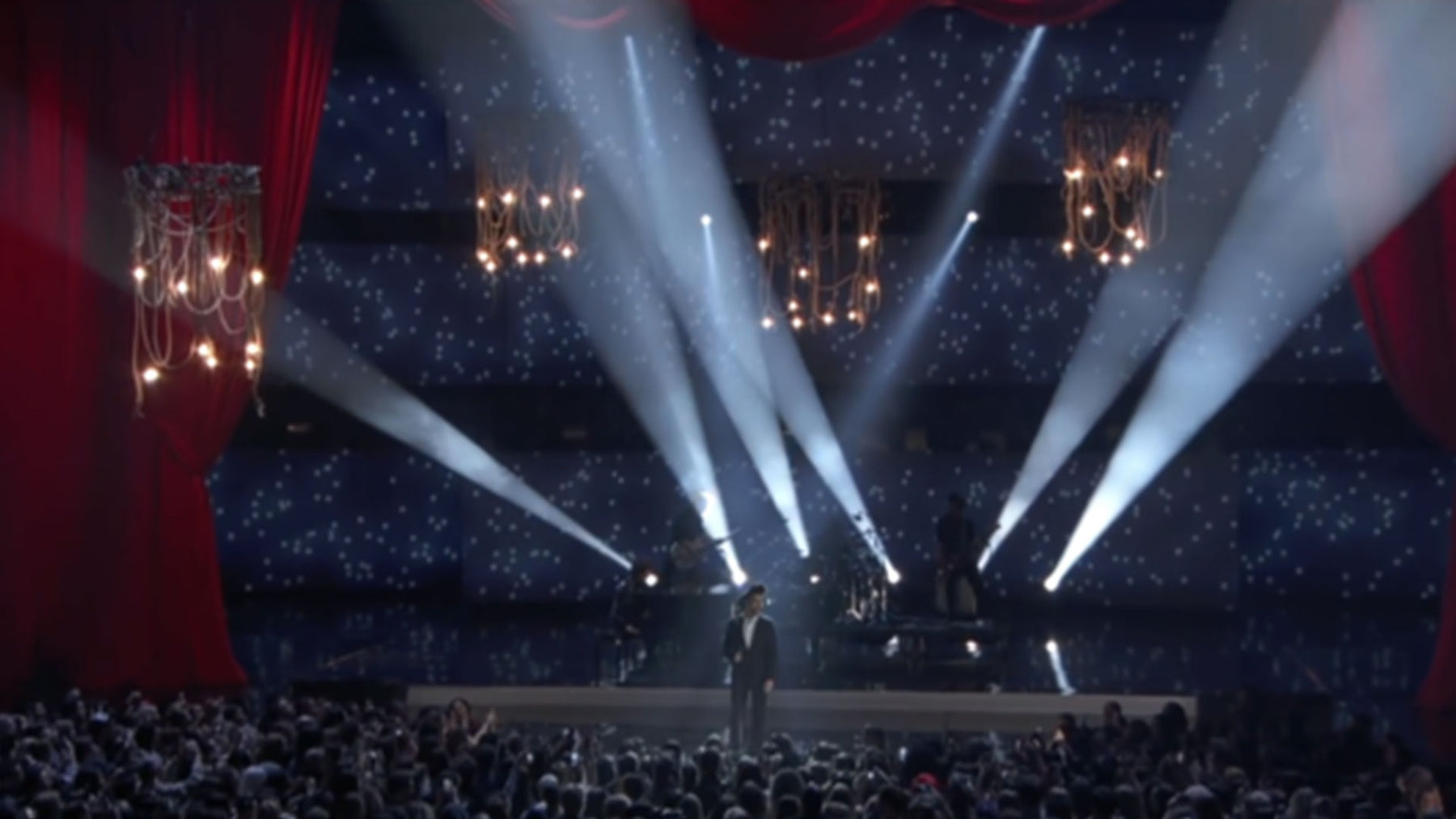 Brand New LED Filament Bulbs Light up The Weeknd on the Junos
Our brand new LED Filament bulbs helped to create an intimate vibe on stage at the 2015 Juno Awards for the performance of The Weeknd.  These bulbs do not shift colour temperature so they are an ideal solution for anyone looking for consistent colour quality, such as on camera purposes.  They also use only 5W compared to a 60W normal edison filament bulb.  These also have a long life and increased durability of their traditional non-LED cousins.
Sari from Curtain Call Inc created the chandeliers and provided the red drape used for the outstanding performance.