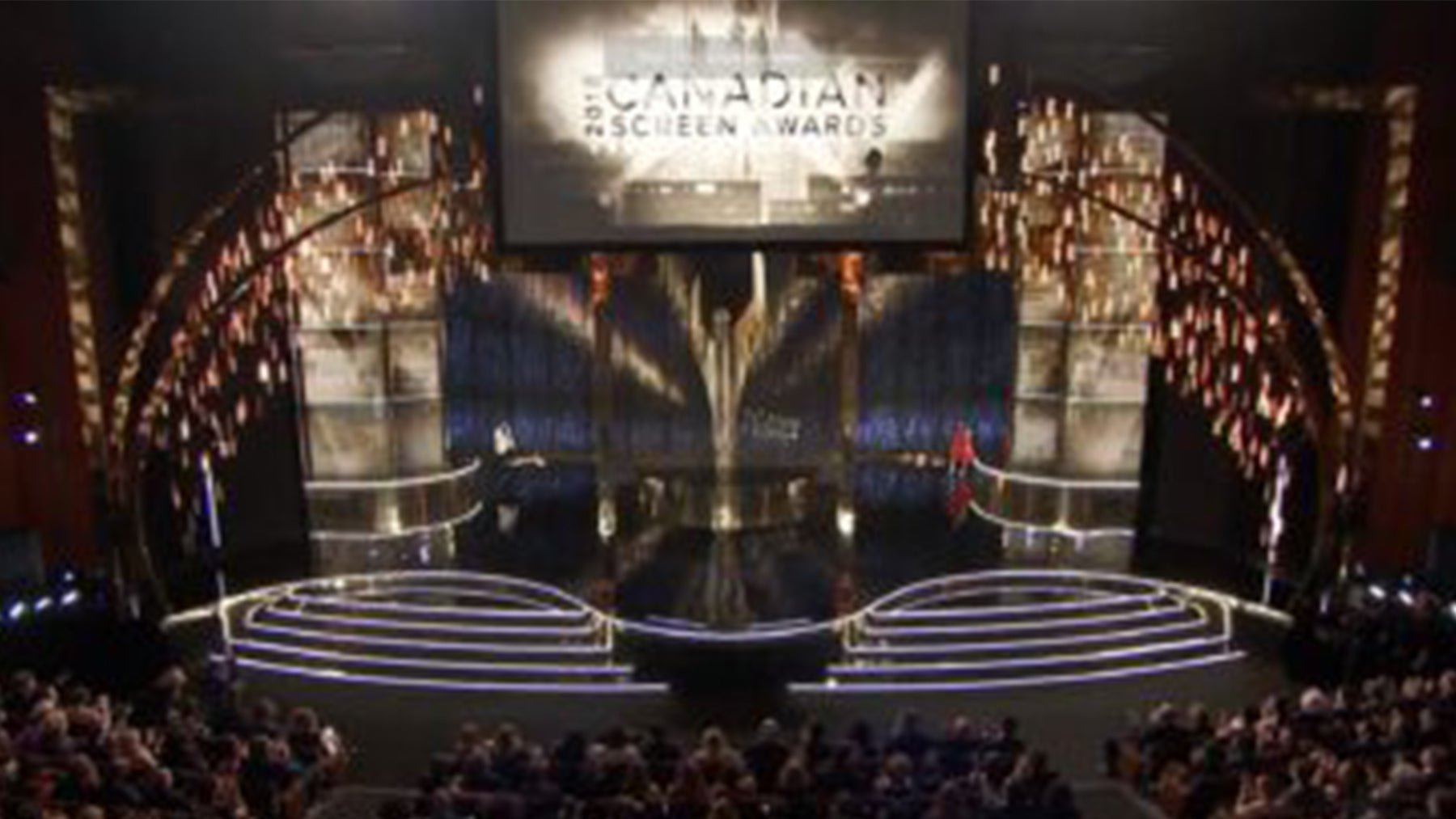 MOSS LIT: Binge on Award Nominated Canadian Dramas
We Canadians are a very dramatic bunch
As we're all forced to be socially distant and isolate ourselves, many are turning to television to pass the time.  As you hunker down on your couch and get ready for some extended binging, we would be amiss to not address Canadian Television.
The Canadian Screen Awards are a celebration of the highly skilled and talented Canadian Film and Television industry.  The 2020 Awards Gala was originally scheduled to be broadcast live on March 29th.  Sadly, due to all the public safety measures currently in place, the Gala had to be cancelled. We can still celebrate and support Canadian Film and Television from home, though!
At Moss LED Inc., we pride ourselves on providing high-quality, creative and unique lighting solutions to a wide variety of film and television productions. As we lead up to what would have been the CSA Awards date, we'd like to take the next few days to congratulate some of the many MOSS LIT productions on their CSA award nominations this season.
Today it's all about featuring the dramatic side of Canada:
---
Anne With An E
CBC / CBC Gem / Netflix
17 Nominations including Best Drama Series
Production Company: Northwood Anne Trois Inc
In the 2020 season, Anne (Amybeth McNulty) turns 16 – a milestone birthday. As Anne matures, she's faced with difficult topics, from gender equality to Indigenous rights, and her desire to discover more about her birth parents. This quest isn't comfortable for everyone as Matthew (RH Thomson) and Marilla (Geraldine James) grapple with the fact that Anne may have a life outside of Green Gables. As the kids enter their senior year of school, some prepare for their college entrance exams, while others set their sights on more exotic shores. But first, everyone must survive the perils of romance, friendship, first love, first kisses, and much more. Sebastian (Dalmar Abuzeid) and Mary (Cara Ricketts) settle into domestic life, while Gilbert (Lucas Zumann) dreams big about his future as a doctor.
While Anne with an E continues to honour the foundation of L. M. Montgomery's novel, this reimagined series explores identity, racism, feminism, friendship, bullying, gender parity, and empowerment through the lens of its fierce, starry-eyed, irrepressible 16-year-old protagonist.
---
Cardinal
CTV / CTV App / Crave
14 Nominations including Best Drama Series
Production Company: Sienna Films
Based on the novels of crime writer Giles Blunt, the tv series focuses on detective John Cardinal (Billy Campbell) and his partner, Lise Delorme (Karine Vanasse).
In the city of Algonquin Bay, the two detectives pursue their most dangerous adversaries yet: an ex-soldier and her doomsday cult 'family' of damaged street kids. Cardinal also begins a secret investigation into his wife's shocking death. As the detectives track the killers and the body count climbs, their personal doubts and fears threaten their bond as partners.  Cardinal works to right past wrongs that could threaten his investigations and his career. The clock is always ticking, and Cardinal races against the sands of time to save the killers' next victims.
.
---
Coroner
CBC / CBC Gem
3 Nominations including Best Drama Series
Production Company: Muse Entertainment, Back Alley Films, Cineflix Studios
Based on the best-selling Jenny Cooper series of books by M.R. Hall, this show follows a recently widowed coroner, Jenny Cooper (Serinda Swan), who investigates unnatural, suspicious or sudden deaths in Toronto. While investigating, she visits different areas of the city and experiences all the diversity the City of Toronto offers. She taps into her heart and intellect as she solves cases with the help of homicide detective Donovan McAvoy (Roger Cross), pathologist Dr. Dwayne Allen (Lovell Adams-Gray) and the rest of their team. On top of her day job, quick-witted Jenny deals with clinical anxiety, a teenage son named Ross (Ehren Kassam), and working toward a prospective relationship.
---
Mary Kills People
Global / Global TV App
11 Nominations including Best Drama Series
Production Company: Cameron Pictures
As an ER doctor, Mary Harris is used to helping save people's lives. At night, though, she turns her attention to a different practice. Working with her partner, a former plastic surgeon, Mary moonlights as an underground angel of death. Together, they help terminally ill patients end their lives on their own terms. Mary tries to fly under the radar with her side business -- which she has managed to do for a while -- but her secret career becomes increasingly complicated as business picks up. As her world starts to unravel, Mary realizes she has to fight dirty if she wants to keep the killing-scheme going.
---
We've got more comedic, reality, and real-life bingeworthy award nominated Canadian productions so stay tuned!
Credits & Sources:
The Academy of Canadian Cinema & Television
Show descriptions largely from Google
Cover Photo: The Academy of Canadian Cinema & Television