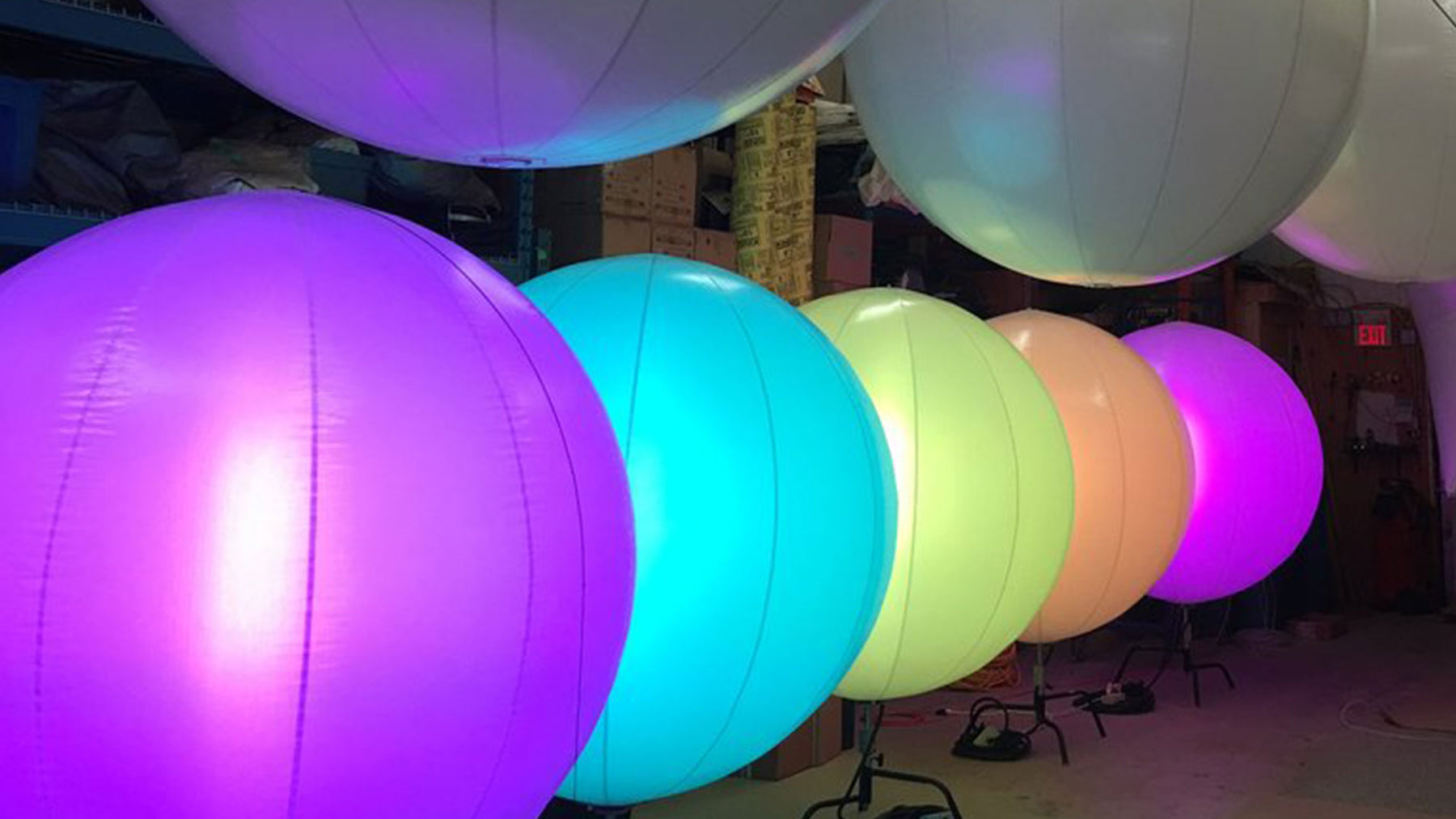 ProFusion & AirStar Balloons!
Moss LED had a very successful first time exhibiting at ProFusion and would like to thank everyone who attended the show at the beginning of November. 
More recently Moss LED has had the pleasure of partnering with AirStar Canada in retrofitting some of their balloons. 
Michael St-Eve wanted a bright, low power, color changing, and cost-effective solution for his clients.  Upon review of the challenges (small space, hi output requirements) the decision was made to use our FlexLED HD RGB + Tungsten 24V High Wattage. 
Michael and his team managed to hit 32' of FlexLED inside of the core of the balloon.
The RGB + Tungsten units allow for full color changing control as well as producing a nice pure white Tungsten.  If you are interested in having a balloon retrofitted to these or similar specifications please contact info@mossled.com or sales@airstarcanada.com