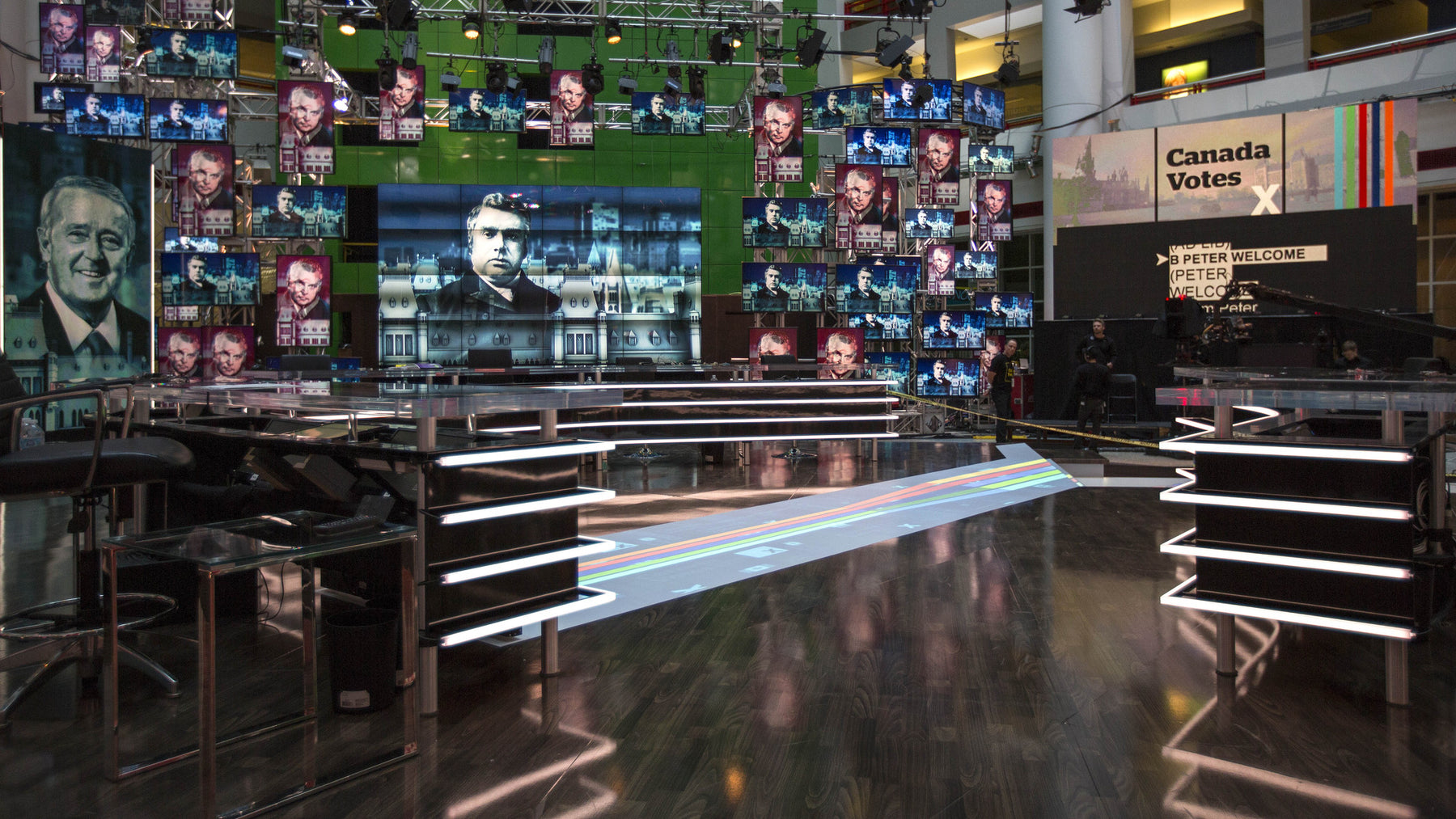 Proud to be a part of CBC Elections
Several weeks ago Canada sat down in front of their television sets and watched a new leader be elected to the PMO office.  On CBC, Moss LED was proud to have our products integrated into a very aesthetic set.
FlexLED 24V RGB was used as a perimeter around all of the raised set risers. to accent the elevation changes and highlight the glossy floor.  
On all three large election desks were placed our LuxLine ALM 2027 Square Aluminum Channel.  This channel is extremely small profile, and emits light on three sides due to its frosted cap.  It also completely diffuses the LED so that there are no pixels and it is a seamless 'bar' of light.  Inside these channels were the FlexLED RGB+W(5600k) which produced a beautiful clean white light.
The LuxLines were also used vertically on either side of all of the video walls surrounding the main risers.  All of the FlexLED was powered by our flicker free, high precision LuxDrive 10s and LuxDrive 8s.  These units are highly reliable and allow for quick plug 'n play use on site.