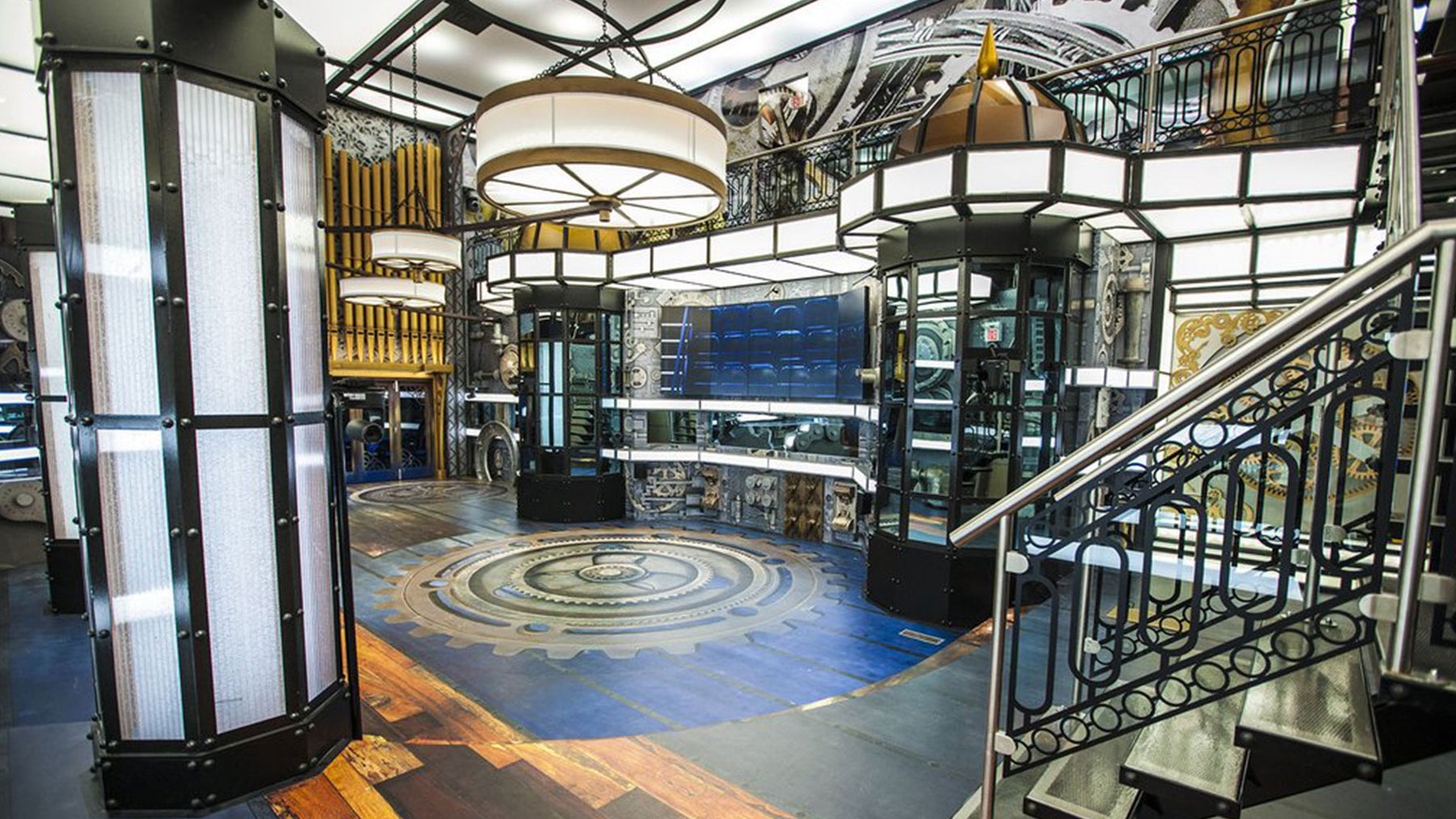 Big Brother Canada 3 - Main Living Area
Installation of Moss LED products took a crew of 4 approximately 2 weeks to do the full install into the main area.  Over 9000 of our Hi CRI 4100k 4-LED modules were used in the overhead bulkheads, and circular hanging 'cogs'.
The interior of the 'Bubble Walls' had two layers of of our Hi Density 24V RGB FlexLED tape installed.  2 rows of our LED tape on each face of the 8-face unit were installed pointing straight out behind a cover of milk plexiglass.  Another row of our Hi Density 24V RGB FlexLED tape was installed on either side of the bubbles themselves pointing inwards to add a 2-dimensions colour effect.
Pointing UP from the bulkheads, 6000 4-LED RGB Modules were used to add colour to the top of all of the bulkheads and hanging cogs.  Pete Faragher, production designer, utilized a black plexiglass which when the LEDs are turned off, produce a 'solid surface' look.
The entranceways of each room were given special attention by designers Pete Faragher and Alex Nadon.  There is a row of 24V RGB+4100K FlexLED tape facing outwards on the front of the cog, the back of the cog, and inwards as well.  There are also 4 rows of FlexLED tape on the inside light box which provides soft illumination inside the cog itself.  There is also a row of FlexLED tape around the doorway itself to provide some texture to all of the smaller cogs and handles on the door itself.  All of our FlexLED RGB+4100K tape can change colour depending on what is happening inside the house.
Even the diary button gets special Moss LED treatment.  When pushed, it flashes white until Big Brother decides whether or not to grant access to the diary room.  If access is granted it turns green, and if access is denied, it turns red.  A small amount of our classic RGB 24V FlexLED Tape was utilized inside the button.