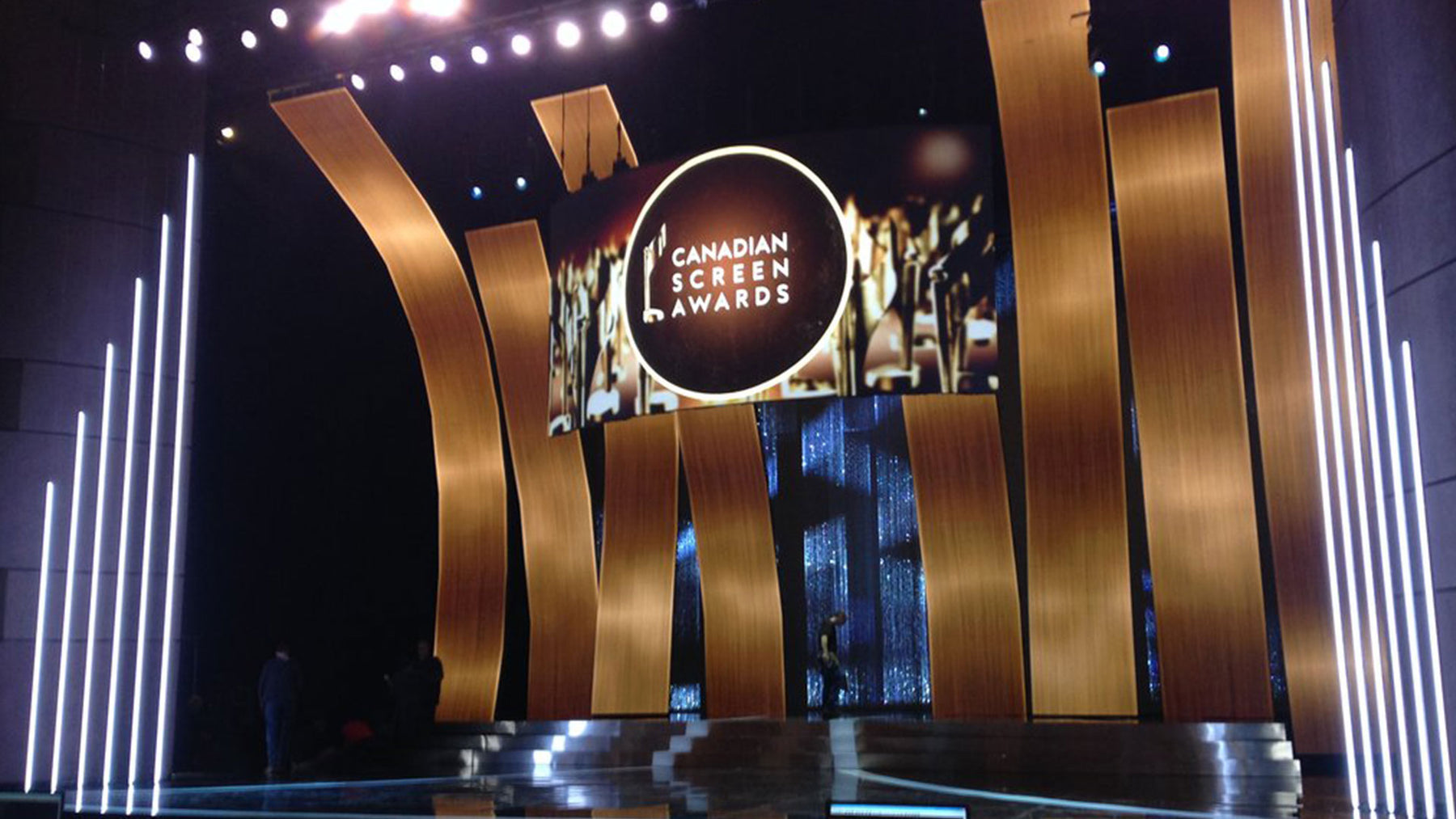 Moss LED on the Canadian Screen Awards
Canadian Screen Awards production designer, Alex Nadon, contracted Moss LED with providing a vertical RGB colour changing solution to border the proscenium arch at the Four Seasons Centre in downtown Toronto.
6 vertical aluminum channel columns on either side of the stage were married together with our FlexLED Hi Density RGB 24V LED tape and driven with our LuxDrive 10 units.
The installation of the channels was extremely easy, and the effect was simply stunning.