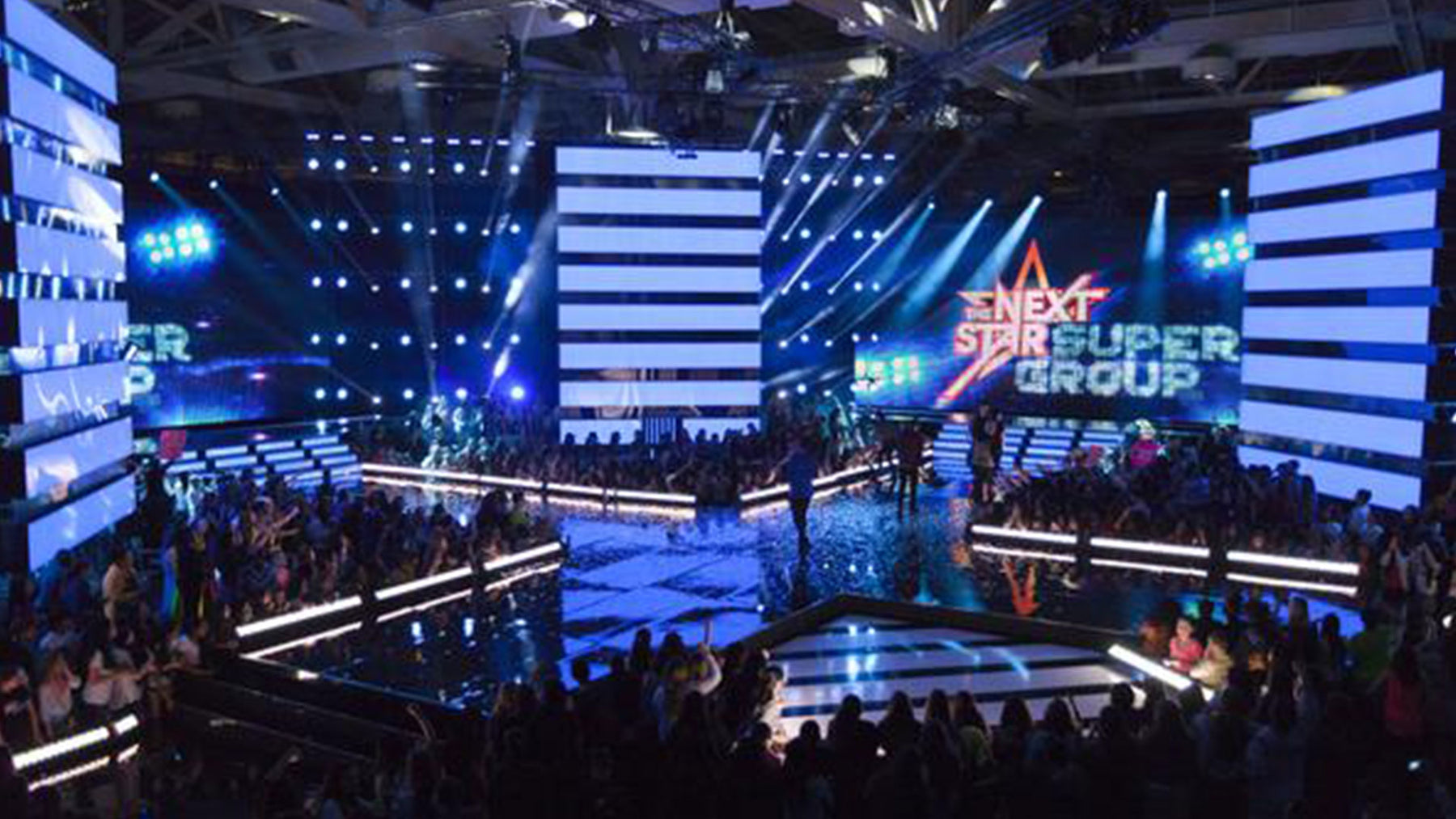 Next Star Supergroups Finale!
Over 6000 of Moss LEDs 24V RGB 4-Way Module was used in the Next Star Supergroups Finale episode.  It was being driven by 125 of our 3-Channel DMX Controllers.  The modules were installed using velcro so they can be re-used and installed in other future sets.  The DMX Controllers and Power Supplies utilized a locking IEC cable system which ensured connectivity throughout the live show. 
The three large vertical towers of light boxes were installed so that each horizontal row could be controlled individually, creating virtually limitless number of effects, and colour combinations.
This was our largest one-episode installation ever.   #supergroup @TheNextStar
Lighting Design: Jeff Moss
Set Design: MOOD