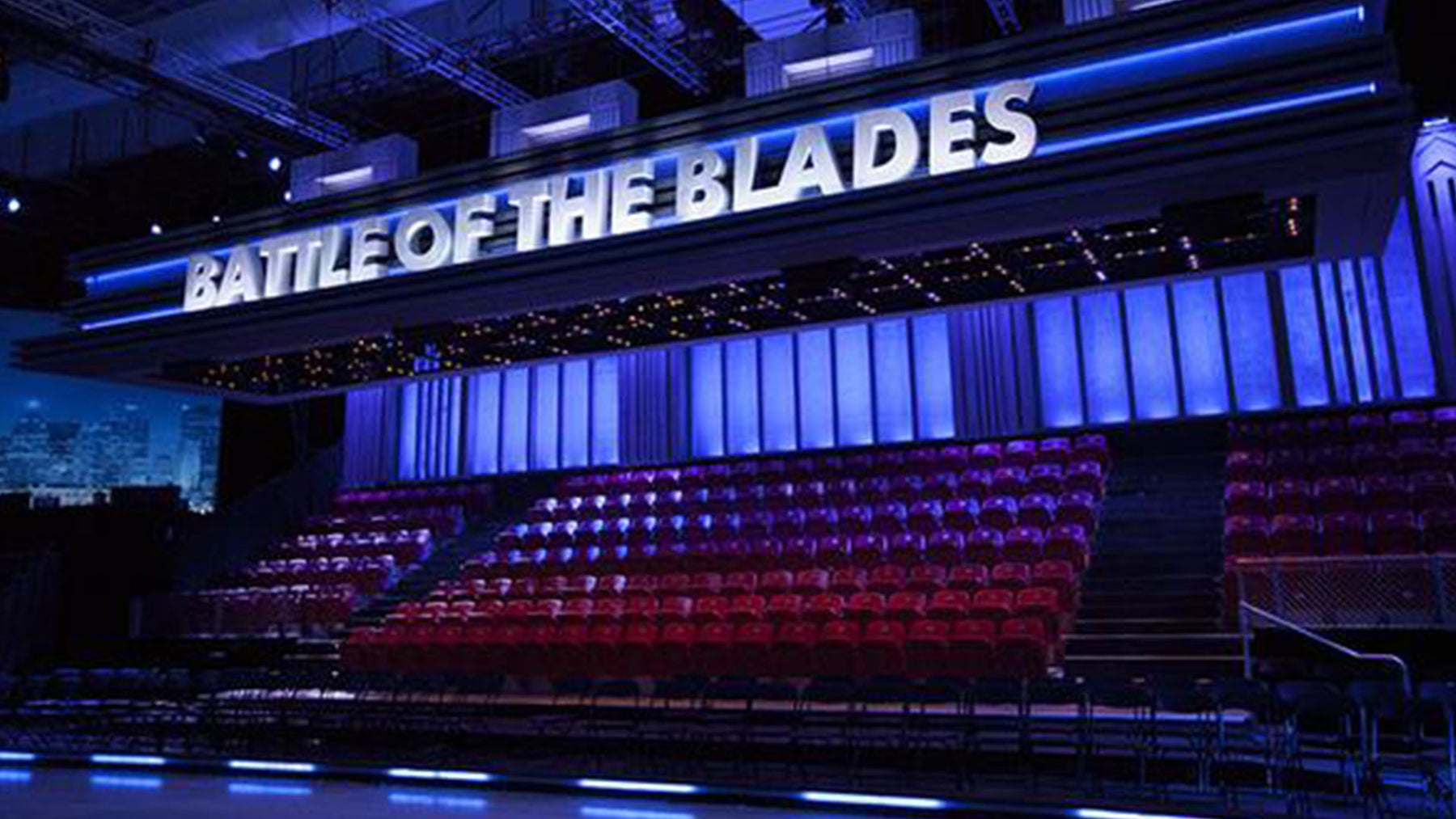 Moss LED Makes Battle of the Blades Shine
Moss LED Hi Density RGB 24V Strips were used to light up the North and south set pieces, as well as the set pieces surrounding the judges.
For some foot lighting on the judges, designer Alex Nadon, had to get creative.  Waterproof Moss LED strips were frozen into the ice in front
of the judges in order to provide adequate illumination from below.
A closeup of the judges backdrop
The south set piece wall had Moss LED strips installed above the audience seating.